Шина 10.0/75 R15.3 118/106A8 TS05 8PR TL Mitas
Шина 10.0/75 R15.3 118/106A8 TS05 8PR TL Mitas (1499299661)
UAH 6,200.00
Quantity

In Stock
Postage

UAH 450.00 to Ukraine
Standard Shipping
Get Additional Rates
Select Country

Zip/Post Code

Quantity
5 watching 266 views
Seller Info
TEXNOLIT (0)
Registered Since

07.04.2021 17:55:31

Feedback

n/a

Store
Description
Шина 400 / 60-15,5 140A8 IM07 14PR TL Mitass
ОПЛАТА: Безготівковий розрахунок, з ПДВ АБО КАРТКА
| | |
| --- | --- |
| Інфо | НЕСУЧІ |
| Типорозмір | 10,0 / 75-15,3 |
| Призначення | Сельхозшина |
| Сезон | Всесезонна |
| Посадковый номер (дюйм) | 15.3 |
| Ширина профілю (дюйм) | 10 |
| Висота профілю (%) | 75 |
| Тип конструкції | Діагональна |
СЕРІЯ TS 05 - Сільськогосподарське и промисловое застывание
Забірний малюнок протектора з прекрасными заболевающими властями.
Придатний для легкого индийского застывания.
Малюнок протектора за хорошее воспитание и керованістю. Шини придатні як для сільськогосподарської, так і для легкої промислової техники.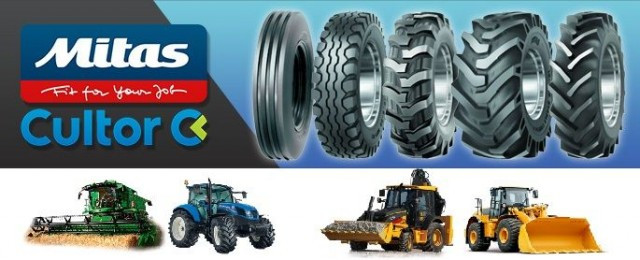 Чеський бренд Mitas поставил на світовий ринок високоякісну шинну продукцію. Компанія спеціалізується на шинах для мотоциклов, сільськогосподарської и промислової техники. Зараз Mitas входить в складу шведской корпорации Trelleborg Group.
Свою історію компанія почину из 30-х років, але сучасна назва з'дома набагато пізніше - в 1947 році.
Зараз продукцію Mitas виробляють на п'яти заводах. Три из них розташовані в рідній для бренду Чехії, ще одна є в Сербії. Самий новий завод компанії відкрився за нещодавно в США.
Payments & Returns
Payment Methods

Bank Transfer, Direct Debit, Money Order, PayPal, VISA, MasterCard
Postage & Shipping
Item Location

P.O. Box #12, Berdyansk, Ukraine, 71118, Zaporozhye, Ukraine

Ships To

Ukraine

Pick-ups

No pick-ups

Insurance

UAH 7,000.00

Shipping Instructions

Shipping Details
Returns Accepted

Yes
Public Questions
There are no messages posted.
Post Message
Sign in
to ask the seller a question.
Сендвич панель 10мм, 20мм, 24мм, 32мм порезка по размерам заказчика
TEXNOLIT (0)